In the South and on the islands of Italy, eating is sacred, and food, an act of love prepared by expert hands, is a ritual. Sicily, precisely, is by no means an exception. But from the table, we will move on to street food. Our selection has focused on Palermo, a city recognised as the European Capital of Street Food. Scents, aromas, flavours, and colours merge in a perfect union that provides enjoyment for all 5 senses. So, sharpen your taste buds and let's go!
A seemingly modern and current trend
Although it has been spreading rapidly and massively only in recent years, the street food trend has rather deep and remote roots. It seems that the ancient Egyptians used to fry fish and sell it on the streets. Do not forget, then, that cutlery did not exist and, therefore, they consumed food straight with their hands. In any case, this tradition is as old as mankind, a millenary relationship with food and our origins.
 The ancient Romans, the founders of the street food
Since owning kitchens in the home was a rare luxury in ancient Rome, the plebeians were reportedly the most frequent customers of these taverns. Among the most popular dishes, they could appreciate tasty bean or spelt soups at popular prices to suit all budgets. The forerunners of modern-day street food businesses and shops were called thermophilia at the time.
As you can guess from the name, this kind of taverns -or mobile kitchens– used to offer hot dishes. Excavations in Pompeii in around 1820 uncovered as many as 89 of them, which indeed only represent a part of the total. In addition, examples of thermophilia have been found in Herculaneum, Rome, in the archaeological area of Ostia Antica and also in Piazza Armerina (Enna, Sicily).
 The Street Food tradition in Palermo
"Cu sulu ciauru sinni cala u pani"
       (Sicilian saying)
This intense and meaningful Sicilian proverb suggests a powerful message. With its inebriating flavour and the evocative power of the senses, bread begins its journey along our digestive system, starting from the mouth.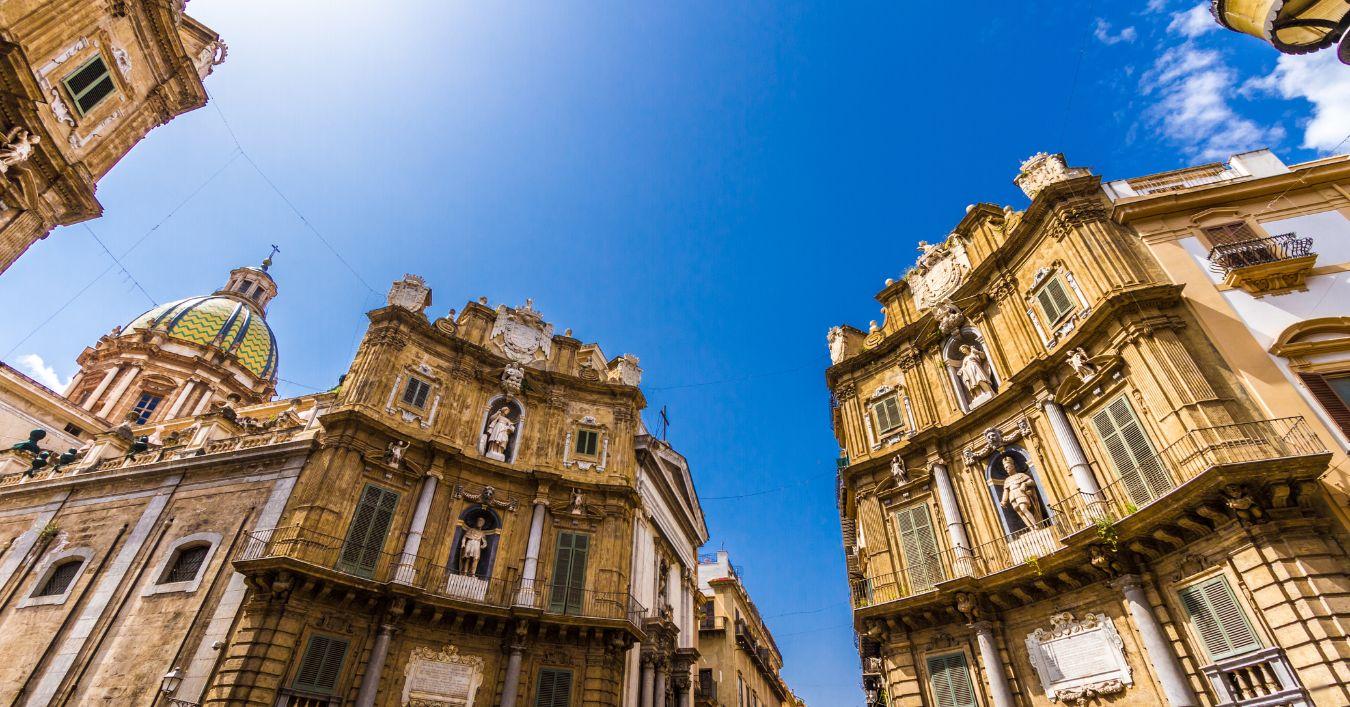 Even if referring to bread, never has a saying been more appropriate to describe Palermo's street food. Strolling through the city streets, the scent spreads all around, creating a bubble that traps you. The aroma is so intense that you wish for genuine flavours. Desire rises, mouth-watering, and all your senses are ready to experience a journey of pleasure and taste.
A wake of fragrances almost chases you to inebriate and tempt you until you give in to a small sin of gluttony. It would be exactly the definition I would give to describe street food. I would not provide a literal translation and define it as simple street food or a handy snack to eat standing up while walking or leaning against the bonnet of a car.
Food as an anthropological experience
Have you ever wondered why Palermo is called the European Capital of Street Food? In the city that the Phoenicians called Zyz (literally flower), the series of influential cultures, from the Arabs to the Normans, over the centuries, has left indelible traces in every single aspect of a city that is warm, welcoming and with an uncommon charm.
In Palermo, food is an authentic anthropological experience to be lived in the scents, flavours, and colours, with touch and sounds but, above all, with the soul. It is the most intimate essence of the place and its people in a vibrant city. So now, let us explore, one by one, these typical specialities of the capital of Sicily.
A… like Arancina
Indeed, among Palermo's most famous street food specialities we have to mention arancine. They have been officially recognised and listed as a traditional Italian food product (PAT) by the Italian Ministry of Agricultural, Food and Forestry Policies under the name "arancini di riso" (similr to rice balls). At this stage, a specification is necessary: in Palermo and western Sicily, it is called arancina, probably because of its round shape resembling an orange, while it is called arancino in the East where it has slightly conical shape evoking the volcano Etna.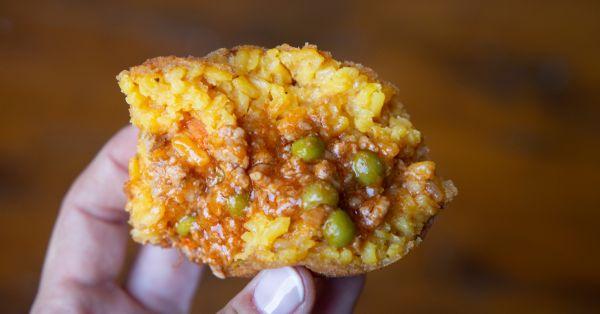 In any case, what matters here is the taste of the rice ball of about 8-9 cm in diameter. Breaded and fried in a golden, fragrant crust, on its inside, you find a surprise: a filling of rice and goodness capable of satisfying every palate. The classic versions are meat sauce and peas or butter, mozzarella and ham. Then there are the most delicious, original and daring variants: with salmon, squid ink or sausage, with mushrooms, spinach or, no less, chocolate.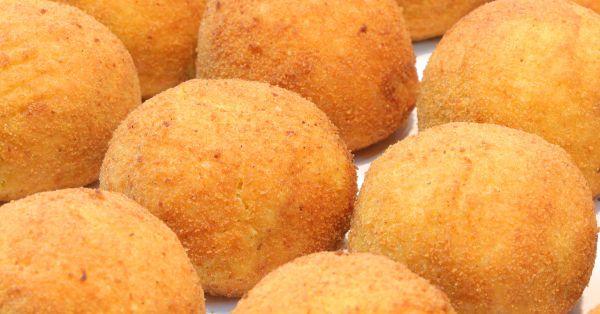 The arancina is said to have been imported by the Arabs, who were accustomed to eating rice and saffron accompanied by herbs and meat. On the other hand, the breading would be traced back to the court of Frederick II when there was a need for food that could be easily transported and preserved during journeys or hunting expeditions. In Palermo, on 13 December, Saint Lucy's Day, it is traditional to celebrate with arancine and the sweet known as cuccìa (cooked wheat and ricotta cheese).
B… come Babbaluci
Babbaluci, a.k.a. snails, are another typical Sicilian, particularly Palermitan, speciality. The term derives from the Arabic babuch, which means snail, because of the strong resemblance of the volutes of the invertebrate's shell to oriental shoes with the classic upward-pointing tip. It is no coincidence that slippers are still called babusce in Sicily today.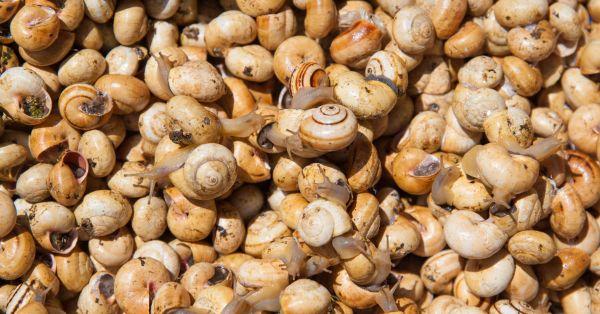 This recipe consists of land snails spiced with a rich fried mixture of garlic, chilli pepper and parsley. The people of Palermo cannot miss it, especially on the feast day in honour of Santa Rosalia, on 15 July.
C… like…
… Cannolo
Palermo's street food, of course, also includes desserts such as the cannolo. Together with the cassata, it represents the symbol of traditional Sicilian pastry. Listed as a traditional Italian food product (PAT), its history seems rather debated. According to some, it is a delicacy of Roman or Saracen origin, originally created to celebrate Carnival. However, the multi-talented Pino Correnti, author of the Libro d'oro della cucina e dei vini della Sicilia (litteraly, Golden Book of Sicilian Cuisine and Wines), mentioned the cannoli. According to him, this speciality results from revising a Roman recipe by the cloistered nuns of a convent near Caltanissetta, Sicily.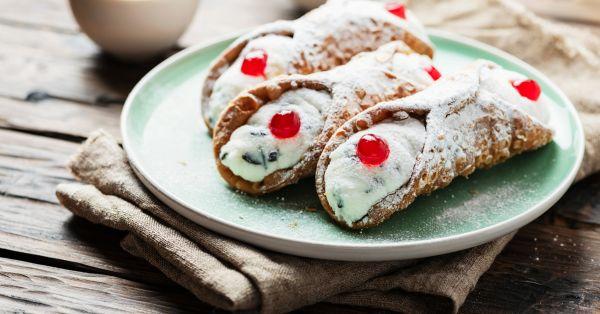 Cannolo, a tube-shaped fried dough, consists of wheat flour, Marsala wine, sugar and lard. It is filled with a sweet filling of sheep's ricotta cheese, sugar and enriched with chocolate drops and candied fruit. Be careful, though: to fully appreciate its quality, the filling must be made at the moment to prevent the wrapping from losing its crunchiness.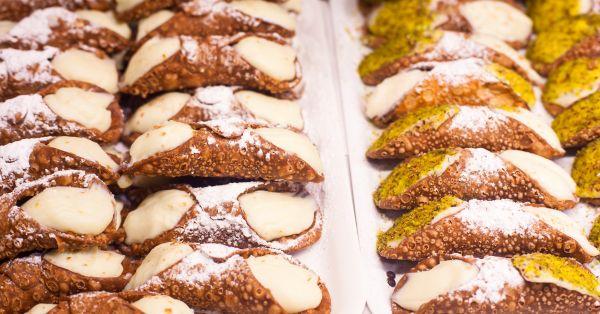 However, some pastry chefs have remedied this by adding a drizzle of melted chocolate on the inner surface which, as it solidifies, preserves its characteristics. And finally, a dusting of icing sugar to complete the work. In addition to the classic version just described, there are many equally delicious variations: the classic with cow's ricotta cheese, goat's ricotta, white lemon cream, with dark chocolate, and finally, pistachio.
… Cassata
From the Arabic quas'at, "big round bowl" or the Latin caseum, cheese, cassata symbolises Sicilian gastronomy. It mirrors abundance and luxury thanks to its bright colours and the numerous ingredients in its far-from-simple preparation.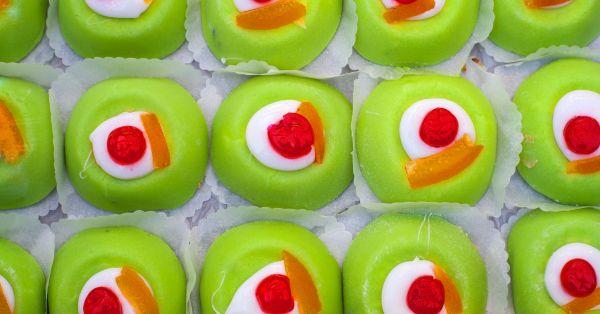 It consists of a sponge cake base, filled with ricotta cheese mixed with sugar and chocolate slivers. Then it is covered with a green icing and decorated, almost like a jewel, with a candied cherry in the centre, like a ruby. Originally in multi-portion cake format, nowadays there is a street food version, the single-portion cake to be savoured slowly also while walking, like an ice cream.
… Cicireddu
The Mediterranean sand eel, also known as cicireddu – cicirìeddu, ciciredda, aluzziteddi and russulidda in other areas of Sicily – is a small fish of low value but very good when breaded and fried. In the fried-food shops of Palermo, it is served still hot, crispy and savoured with salt and lemon.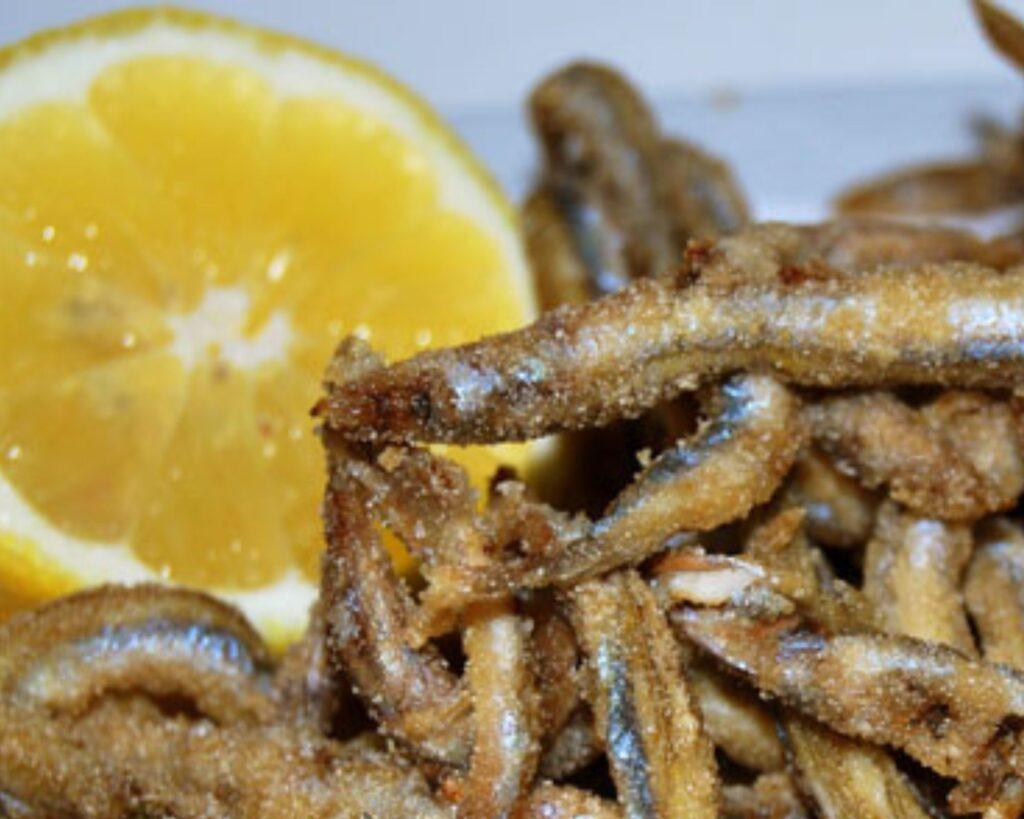 It once competed with the pane and panelle, which we will see shortly. The classic sandwich, the so-called mafalda, was filled with this tasty, crunchy fish fry wrapped in the traditional sheet of straw paper. Its fragrance, taste and crunchiness will completely capture your senses.
… Coppu
It is the typical greaseproof paper cone for fried food. Here, you can choose what to put: fried fish, crocchè, cazzilli, fritturedda, panelle… In other words, what matters is the content. And believe us; this is the tiniest tip of the iceberg!
… Crocchè or cazzilli
Another popular street food in Palermo is crocchè, or very simple, almost cylindrical potato croquettes. Palermo natives call them cazzilli: but denomination matters very little to us. Here, it's all about the substance.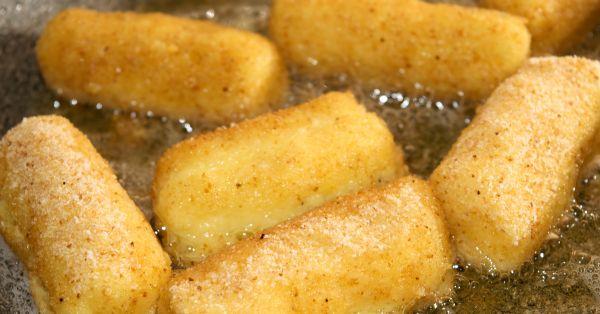 A scented, golden, crispy fried breading welcomes soft potato and parsley filling. Besides the classic recipe, you can try variations with cheese, flour and milk. They are excellent on their own in the typical paper cone (or coppu), but you can also savour them with panelle (which we will see shortly) in a sandwich for a perfect combo: bread, panelle and crocchè.
F… like Fritturedda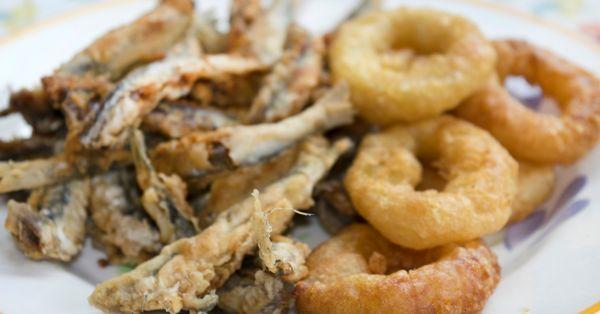 The typical recipe, a street food delicacy in Palermo, consists of a succulent and fragrant mixed fish fry, including anchovies, squid, shrimp, sardines and striped red mullet. It is all freshly caught to appreciate the genuine flavour of seafood.
P… like Panelle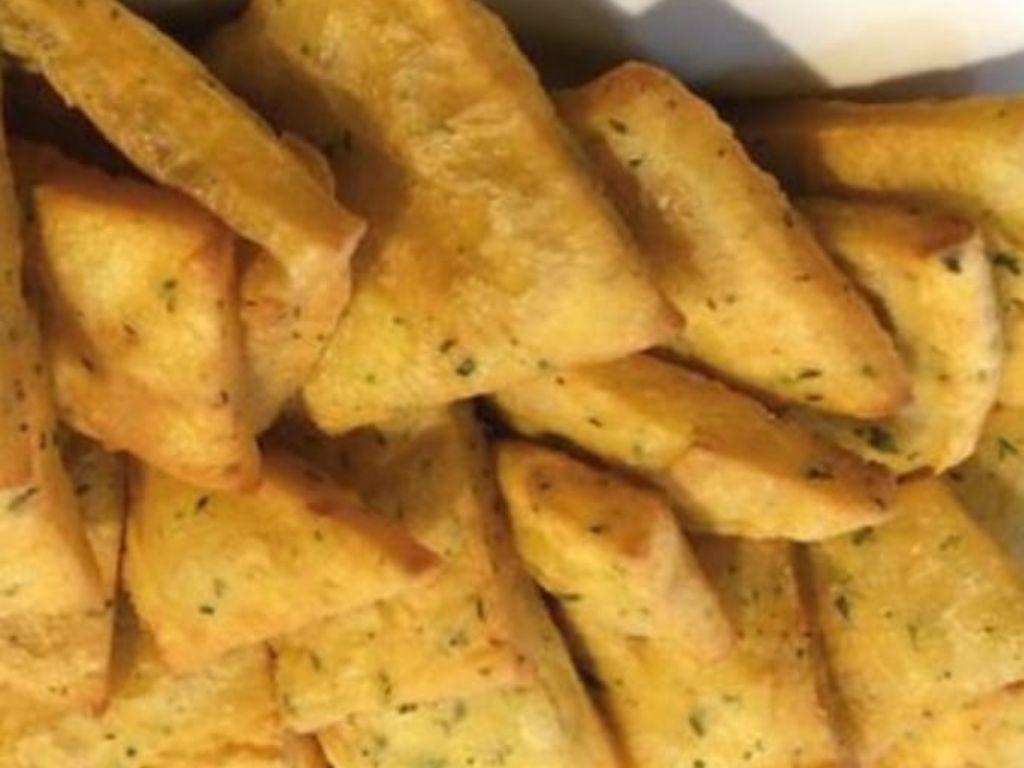 Panelle, an authentic souk product, will bring us into the Arabic zone. They are delicious chickpea flour-based fritters with a typical square shape. The shell, crispy on the outside, is somewhat stiff at first bite. Then the contrast is revealed with the pulpy filling. As mentioned earlier, pane e panelle (bread and panelle) is a classic combo which can become even more satisfying by adding crocchè. You can generally taste them between the so-called mafalde: soft, round loaves sprinkled with sesame seeds on top.
… Pollanca
It is the boiled cob of corn, hot off the steaming cauldron and ready to be munched kernel by kernel. The pollanca sellers boast an endless repertoire of appealing combinations, especially to women. The typical "abbanniate", or shouts in rhyme, make everything more suggestive and folkloric. Whether on the seafront or in the characteristic markets, this is the vibrant Palermo!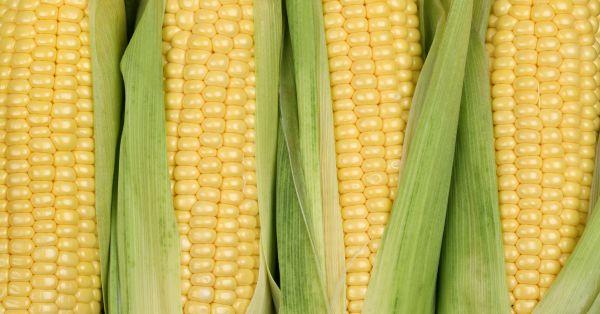 In other words, you can't resist trying this simple but exquisite goodness. Plunging your teeth between the tender kernels and sucking the cooking water with which they are soaked is the only way to appreciate their essence.
… Purpu vugghiutu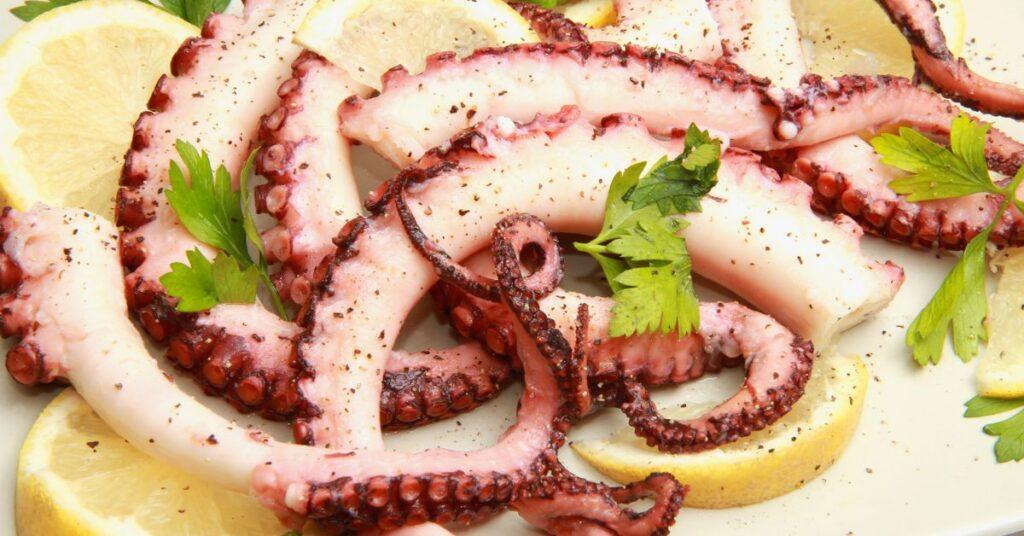 All that comes to mind for the boiled octopus is a magician trying to create his secret potion. We are not exaggerating. Around a steaming tin pot, imagine a person with a fork pulling out an octopus. Then he lays it on a paper plate and chops it up. After sprinkling it with lemon, you are ready to try it. It is a pleasure for the senses: biting into the tender mollusc whose delicate flavour is enhanced by the juice of the Sicilian citrus fruit par excellence.
R… like Rascatura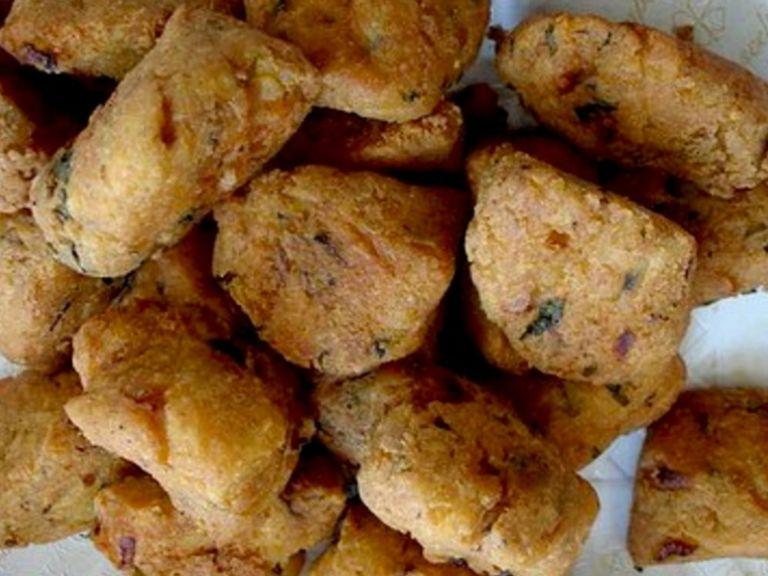 The rascatura proofs that nothing is wasted or thrown away when cooking. As the name suggests, it is the leftovers scraped from the bottom of the frying pot. At the end of the day, Palermo's frying shops create this unique and unmistakable mix of flavours from the potato scraps for crocché and the chickpea scraps for panelle. From apparently unuseful food remaining, they make an authentic delicacy. If this is not art or magic, what is it?
… and like… Ravazzate, Rizzuole and Rollò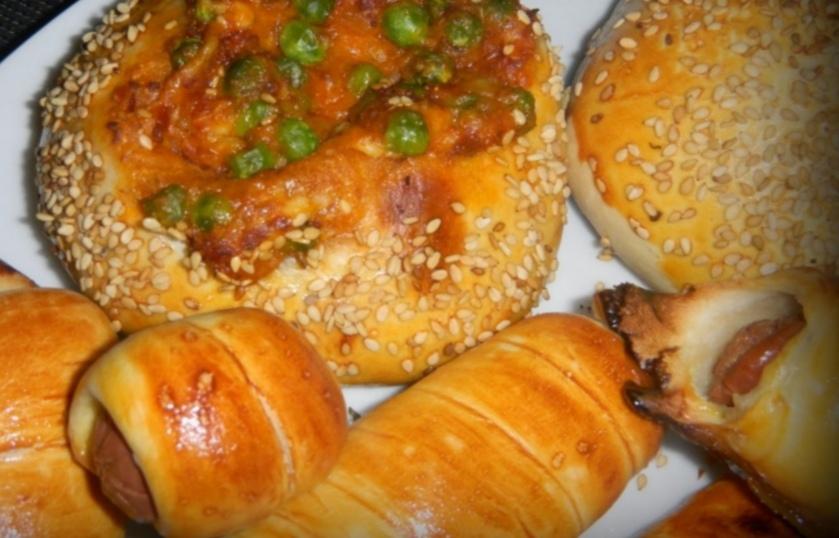 Let's start with the rollò, a pan brioche roll wrapped around a wurstel and covered with sesame seeds. The rizzuole and ravazzate are both delicious brioche rolls: filled with meat sauce and peas. Fried in the first case and, in the second, baked and sprinkled with sesame seeds.
S… like Sfincione
The origin of this speciality is full of mystery. From the Latin spongia (or sponge), the name probably derives from the typical alveolation recalling the porous texture of the small pizza. According to another hypothesis, it could come from the Arabic sfang meaning fritter. In the Sicilian dialect, sfincia stands for soft. In a way, all three versions fully encompass the characteristics of this much-loved street food. In fact, it is a soft fritter that results from a long, slow leavening process, testified by the many holes, resembling almost a beehive in the crumb.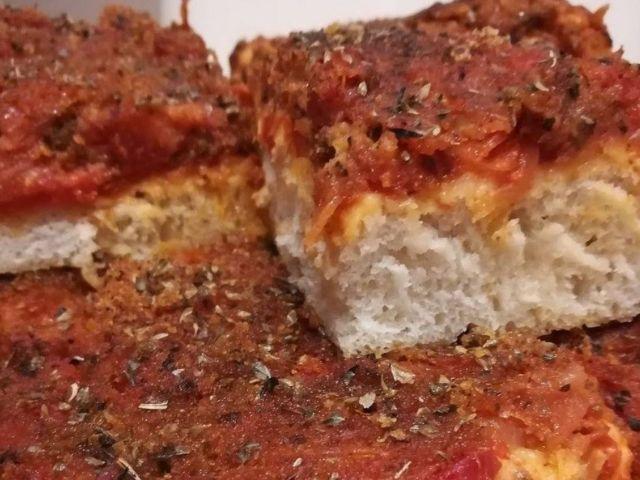 Popular in the rest of Sicily with onions, anchovies, oregano and caciocavallo Ragusano cheese, the version of this delicious street food in Palermo includes a final spread of tomato sauce. In the area of Bagheria, a small municipality near Palermo, there is the white sfincione. As for the paternity, some claim that the nuns of the Monastero di San Vito in Palermo came up with something different from the usual "daily bread". According to tradition, this food was prepared during official engagements. Of course, it is always available today, so we don't need to wait for any celebrations or anniversaries.
Offal: the soul of street food in Palermo
If you thought we had concluded this long and emotional journey of the senses, you are wrong. Are you feeling full already? It's not over! Palermo's street food holds a place of honour for an authentic speciality. Offal was once considered scraps and foodstuffs for the poorest who could not afford meat. So, from humble ingredients, some unique delicacies came out. It is a bond keeping traditions alive through these recipes. They are peculiarities made of ancient flavours worthy of being protected, handed down and exported everywhere outside Sicily.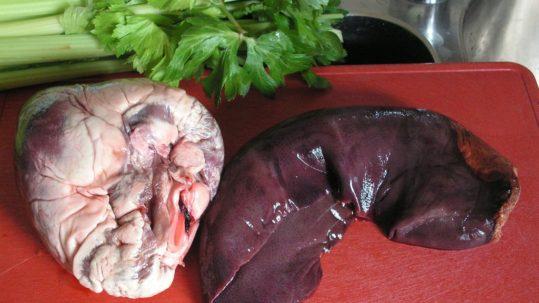 And this is the mission of  La Sicula Frattaglie, number 1 when it comes to excellent raw materials for Palermo's streed food. A reference in Italy and abroad in offal distribution. Both raw and cooked, only gourmets can appreciate them to the full. Among the main specialities, the following deserve worthy mention.
Lung and Spleen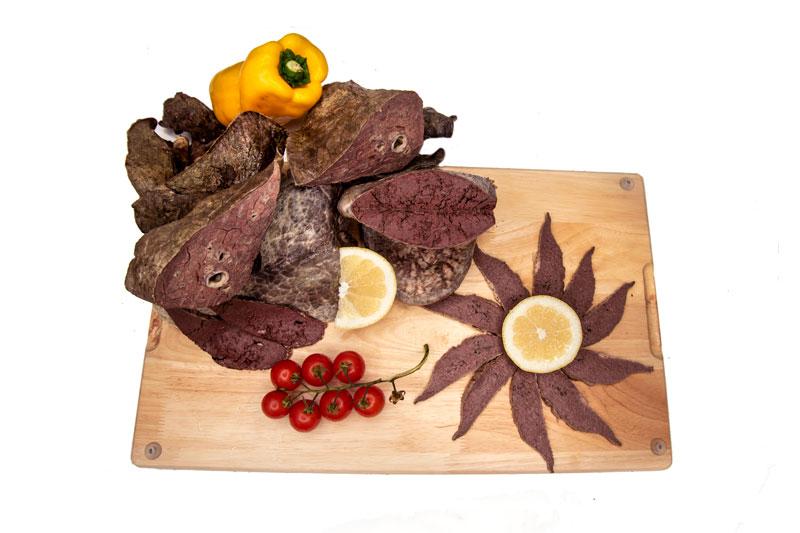 In the Sicilian dialect, puimmuni and miavusa (lung and spleen) often combine together in the so-called "vastedda" sandwich. U Pani ca miavusa, more commonly known as Pani ca meusa, is one of the protagonists of Palermo street food. The spleen can be schietta (literally single), i.e. flavoured with lemon, or maritata (married), accompanied by ricotta cheese and seasoned caciocavallo cheese.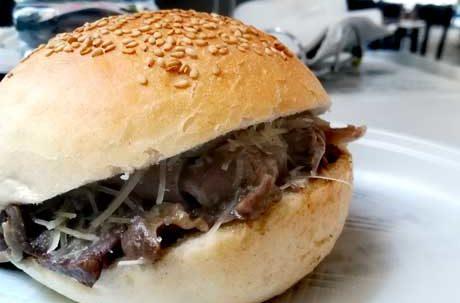 Strong and intense flavours, suitable for palates that appreciate the most genuine and typical cuisine. On the term maritata, who knows whether the comparison with the bride's white veil evoked by the cheese prevails or the fact that it is not alone but combined with other ingredients. In any case, Sicilian fantasy knows no limits.
Musso and Carcagnolo salad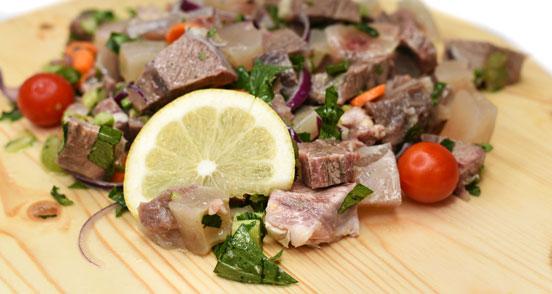 Another delicacy that few people know among the best-loved street foods, musso and carcagnolo are nothing more than the cartilage obtained from the cow's snout, jaw and foot. Boiled and seasoned to taste, with a squeeze of lemon, it is unique. The tough, leathery texture of the animal's connective tissue makes the dish really appetising.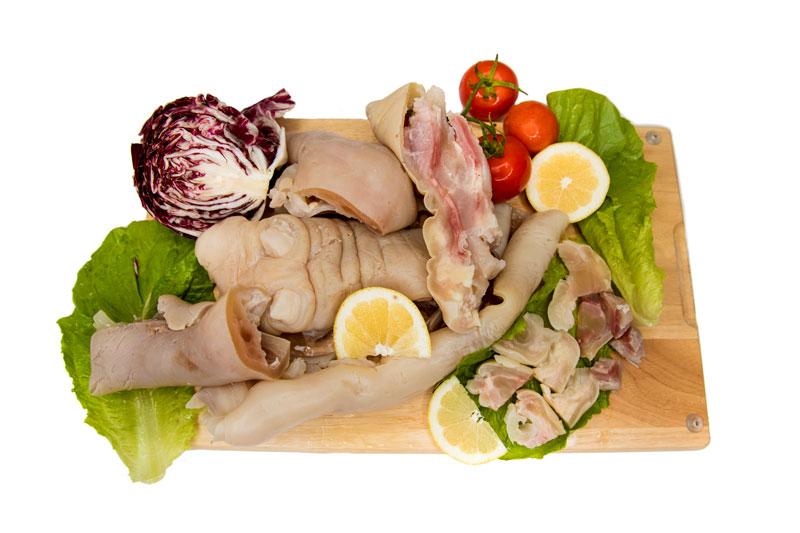 You can also eat them separately and as snouts and feet if desired. One piece leads to another: almost impossible to stop!
Jaw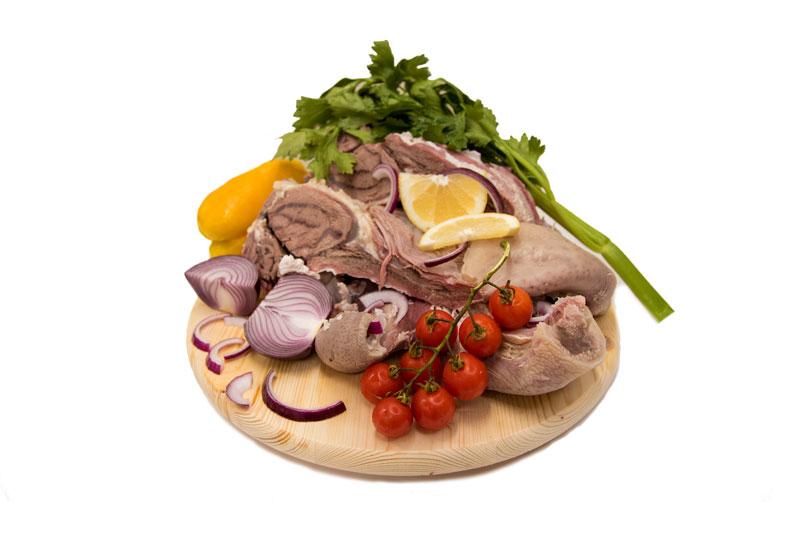 U' masciddaru, in brief, is the pulpiest portion of the bovine jaw. Often available among the ingredients of the classic Palermo-style boiled meat. A pleasure for the palate!
Busecca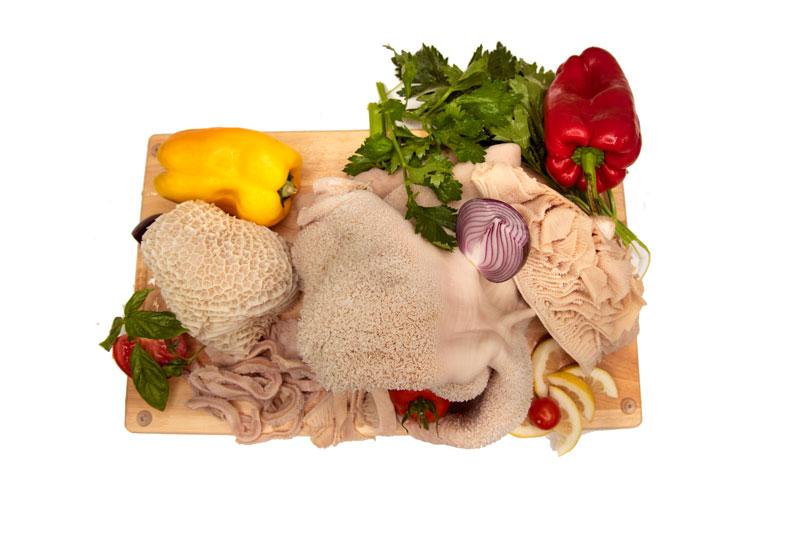 Famous also in other culinary traditions such as the Roman or Milanese style, tripe consists of bovine offal, one of Italy's most widely used and widespread offal. It was already known and appreciated by the Greeks and Romans, who ate it grilled or to make sausages, respectively. Despite being considered a cut of lesser value, a poor raw material has resulted in one of the tastiest dishes. The recipes are richer and more varied in the different Italian regions.
Tongue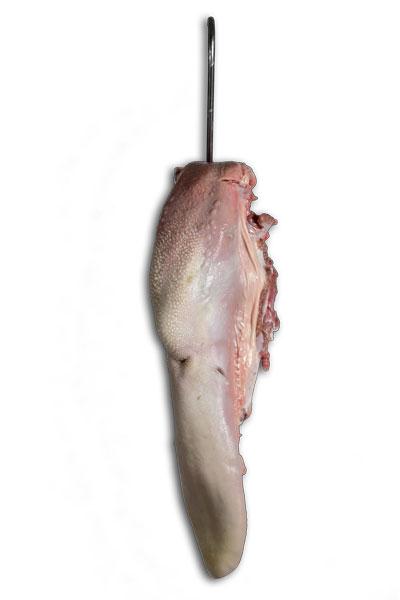 Ox tongue or calf tongue, a lingua, is one of the most popular, delicious and appetising offal. The peak flavour of this particular cut is achieved when boiled and savoured with lemon and oil.
Caldume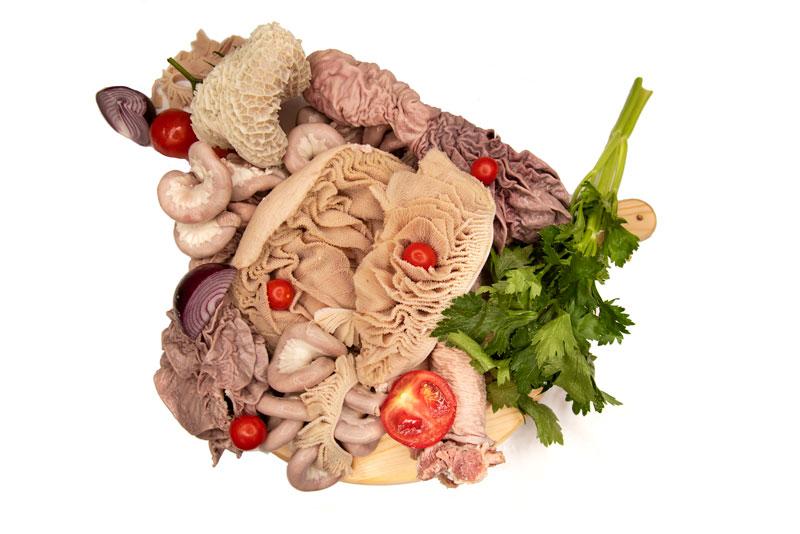 Otherwise known as àquarumi, from "a quarara" – the pot in which it is prepared – caldume is a particular type of boiled mixed offal served strictly hot. Duodenum, tripe, rectum, anus and fatty, calloused areas around the stomach are accompanied by a succulent vegetable broth made from carrot, celery, tomato and onion.
Bovine guts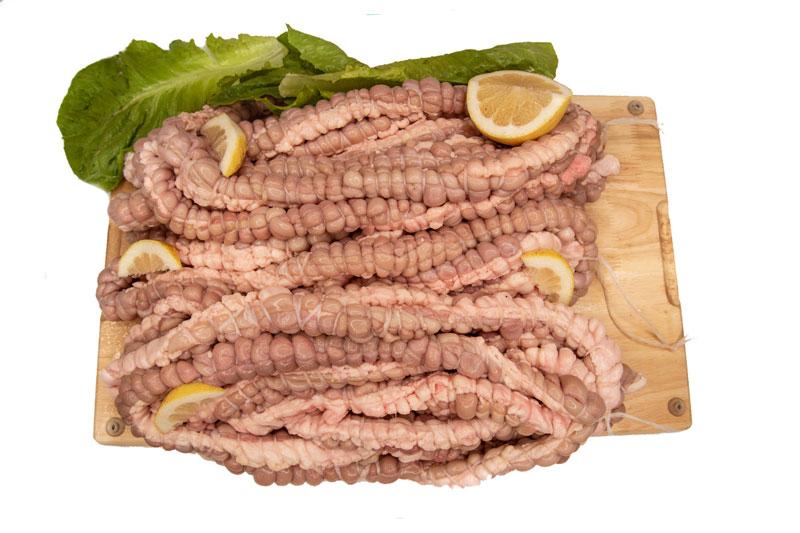 Bovine guts, or stigghiuola ri vitiaddù, are one of the symbols of Palermo's gastronomic tradition. Roasted and savoured with lemon and salt, they have an exceptional and intense flavour.
Lamb guts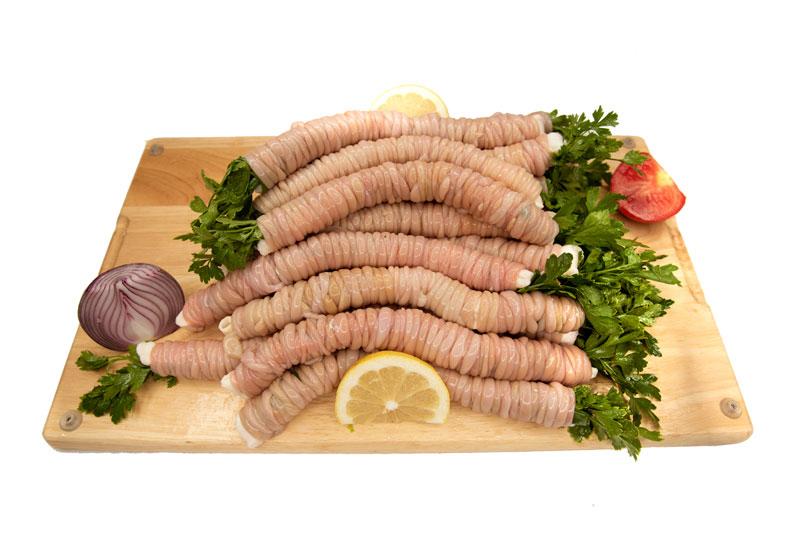 Lamb guts, or stigghiuola r'àgnieddù, are the lamb offal. Like the other products we have seen above, they are counted among Italy's traditional food presidia (PAT). They are excellent when barbecued, which enhances and exalts their flavours.
Having reached this point, the only option is to test our palates and experience an unparalleled sensory journey. Enjoy the magical atmosphere of a charming, warm, welcoming city like Palermo. Visit Il Massimo dello Street Food a.k.a. No' figghiu ru' zu' Ginu. Here, in via Paruta n.5, you will find the La Sicula Frattaglie food retail store where you can taste all the typical specialties of Palermo street food. Try it to believe!
Visit the gallery to get a foretaste ll Massimo dello Street Food's (a.k.a. No' figghiu ru' zu' Ginu) specialities!