The initiative is realised in collaboration with the Luciano Pavarotti Foundation and chaired by Nicoletta Mantovani, Pavarotti's widow. "Big Luciano"'s colleagues and friends will interpret the prestigious masterpiece of music history.
TAORMINA –  The 69th edition of Taormina Film Fest opens the summer season of the Fondazione Taormina Sicilia under the banner of remembrance of the great Luciano Pavarotti.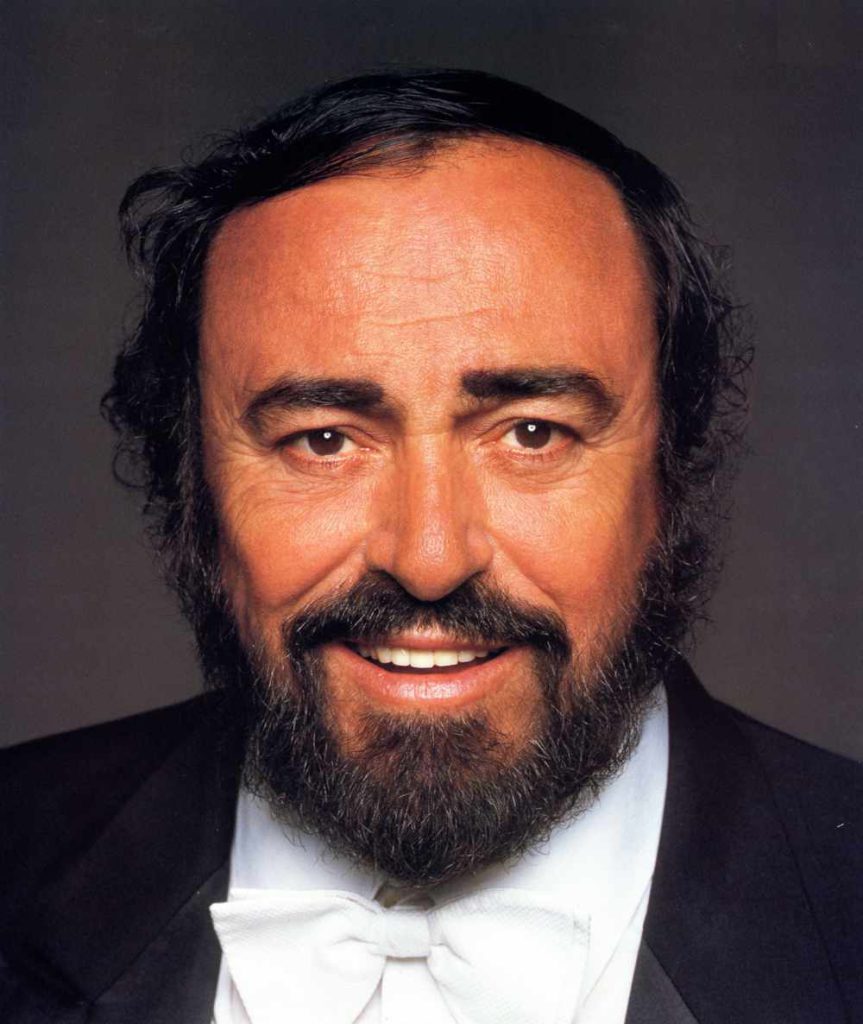 Gala Pavarotti Forever is the initiative's title scheduled for Friday, June 23, at 9:30 p.m., whose prestigious setting will be the Teatro Antico in Taormina.
A show of great music will trace the career of the international tenor through a selection of his masterpieceFriends and guests will pay tribute to "Big Luciano",  including Placido Domingo, Marcelo Álvarez, Vittorio Grigolo, Aida Garifullina, Mario Biondi, and Andrea Griminelli, together with a new generation of young artists, promoted and supported by the Luciano Pavarotti Foundation, with the Taormina Arte Festival Orchestra, under the direction of M.o Beatrice Venezi.
Proceeds from the event will be donated to the Pavarotti Foundation to provide scholarships to young promises of the Opera.
With the Pavarotti Foundation and Nicoletta Mantovani, explains Superintendent Ester Bonafede, "We strongly wanted this initiative, which aims first and foremost to address the new generations, a young audience to whom we hope to give hospitality for our performances and hope for their future. Inspired by the work and life of Maestro Pavarotti and in tribute to his memory, we, therefore, hope that right here in Taormina, in this magical place and through this evening, we can mark the rebirth at the Teatro Antico of 'bel canto' and art".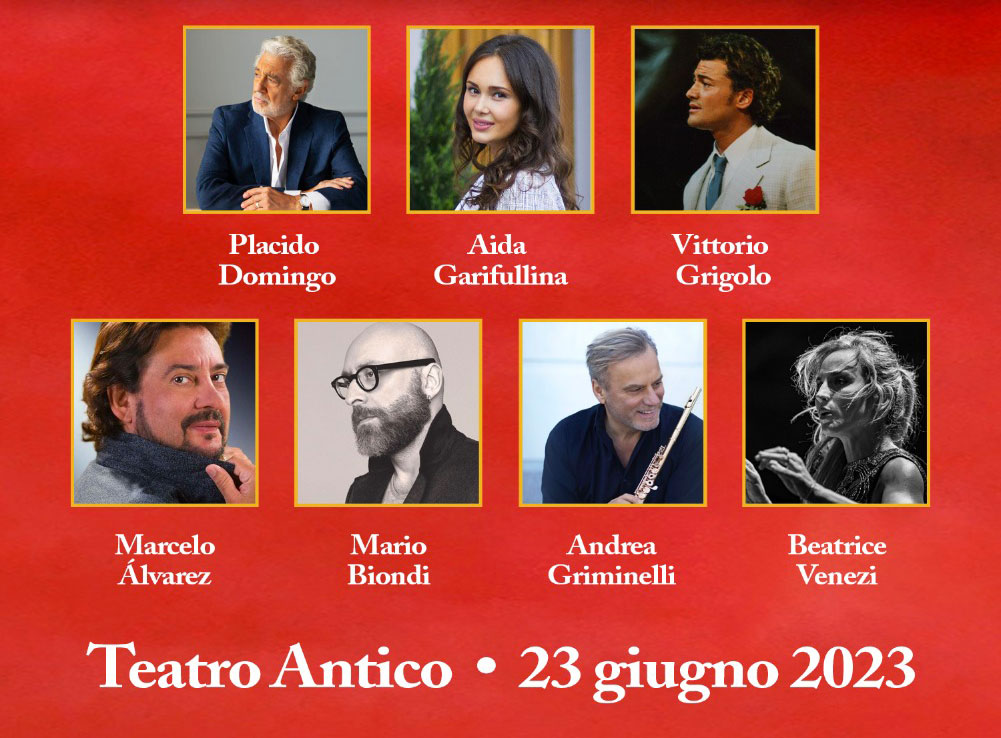 According to the director Beatrice Venezi, this is "an epochal turning point for the Fondazione Taormina Arte Sicilia, which finally, with this 2023 season, returns to producing and standing as a major artistic interlocutor on the national and international scene."
Expressing her gratitude to Maestro Beatrice Venezi and the Taormina Arte Sicilia Foundation, Nicoletta Mantovani emphasises: "We will have the opportunity to remember Luciano in a magnificent, prestigious and unique context that, just like the performances it hosts, encloses history, art and beauty."
The event is also supported by ENIT, the Italian National Tourism Agency, whose president and CEO Ivana Jelinic and board member Sandro Pappalardo, emphasise "precisely in these appointments celebrating Italian beauty and capabilities, the seed is sown to instil and arouse more and more wonder and interest on the part of national and international travellers."
Biglietti in vendita in vendita sui circuiti TICKET ONE e CT BOX
www.lucianopavarottifoundation.com