The third edition of the event aims to propose a reflection on the value of design, the importance of the project and the need to build a network of relations, highlighting the potential, nature and peculiarities of the territory
SALERNO – "Salerno do Design", now in its third edition, is back in Salerno. After several meetings, talks and workshops between planners, architects, designers and insiders, the event will culminate on 30 and 31 March 2023.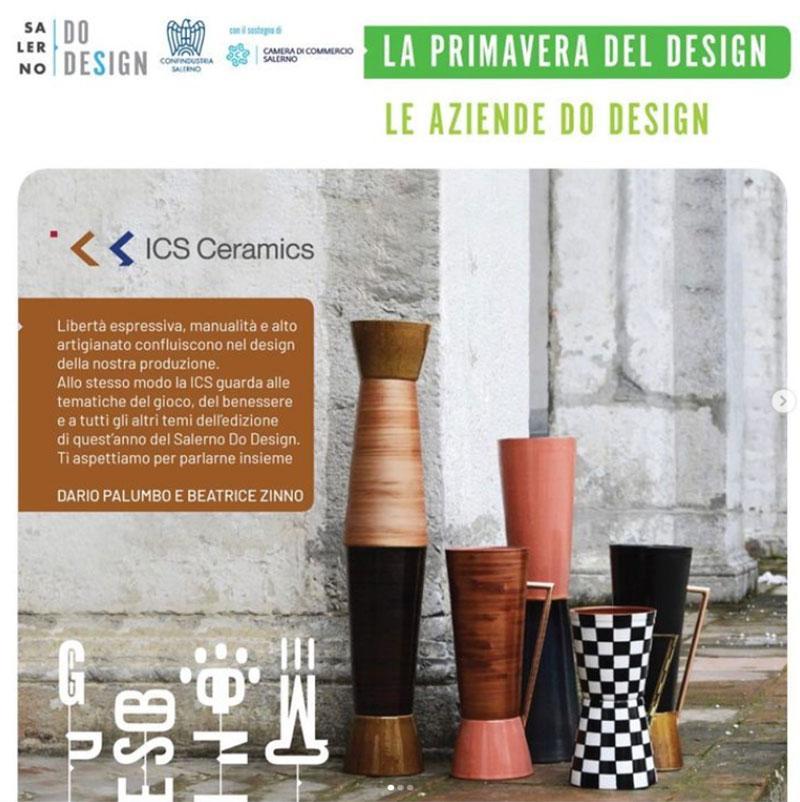 How and why "Salerno do Design" was born
The event was created to make people reflect on the world of design, made up of a convergence of design, production, functional and aesthetic needs simultaneously. In its complexity, therefore, design is proposed as a means through which it is possible to intervene in the social and territorial spheres actively.
Elisa Prete, entrepreneur and President of the Confindustria Salerno Group, explains, "the first edition of the event was held in 2019, pre-Covid, conceived by the Confindustria Salerno design group, which brings together the various companies in the area operating in the world of furniture."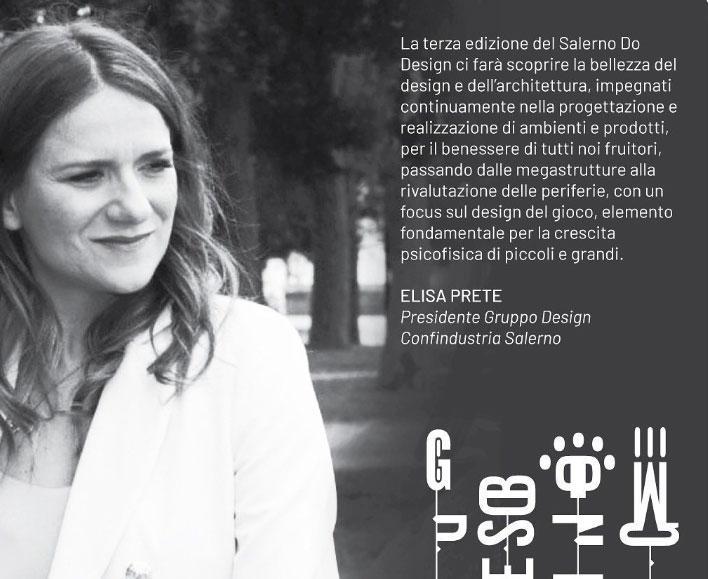 The aim was to create a moment of encounter and reflection on the world of design, but above all, emphasises Elisa Prete, "on the concept of design", a significant phase, upstream of the realisation of a product and the resolution of a problem.
Since its inception, Salerno do Design "has tried to focus on the culture of design", inviting universities, engineering and architecture firms, both Italian and international, "to reflect on some particular themes and focuses".
By developing projects and initiatives on several levels, the design must create a quality product and a value that stays strong over time and benefits people, customers, workers and stakeholders.
The four areas of reflection in this edition
It is no coincidence that the 2023 edition considers four particular areas, investigating the connections between design and well-being, design and megastructures, design and play and design and suburbs.
These are areas seemingly distant from each other but chosen to "measure" how much design can make the life of the individual and the community better and more sustainable, also in a future perspective. And again, how ecological design thinking should be a priority today, without excluding a more playful design conceived for children and beyond.
"The meetings that have taken place so far," highlights the President of Confindustria Salerno, "have provided the opportunity to create meaningful relationships, from which the potential of Salerno as a design culture-oriented territory has also emerged".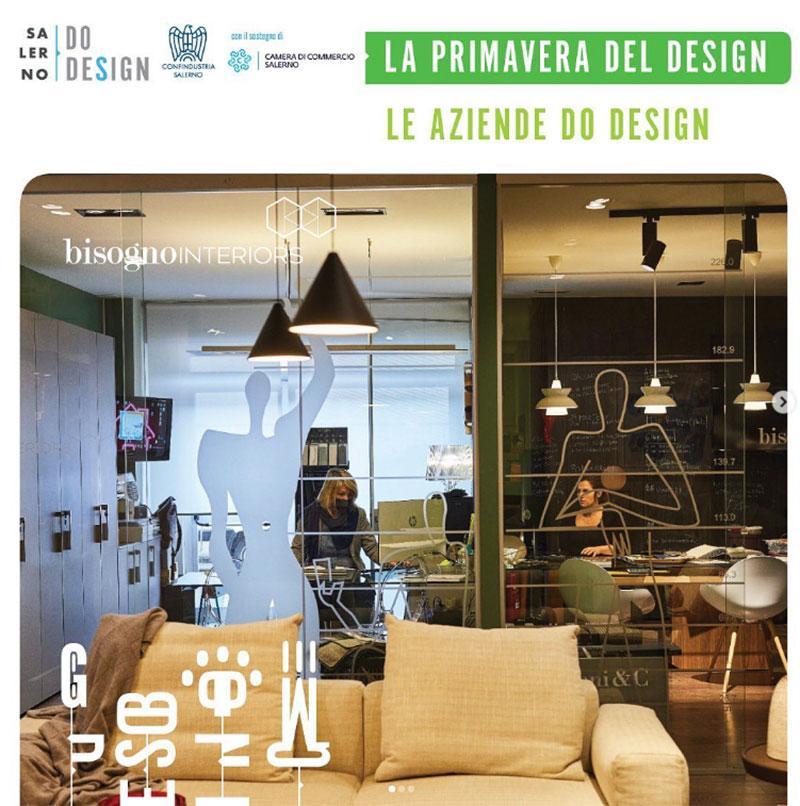 The ability to show off
In this third edition, which is finally back, Elisa Prete explains that some of the area's retailers were involved thanks to a collaboration with Salerno's Confcommercio, "who enthusiastically welcomed the proposal, having the opportunity to show themselves, invest in display, communication, and the presentation of their products."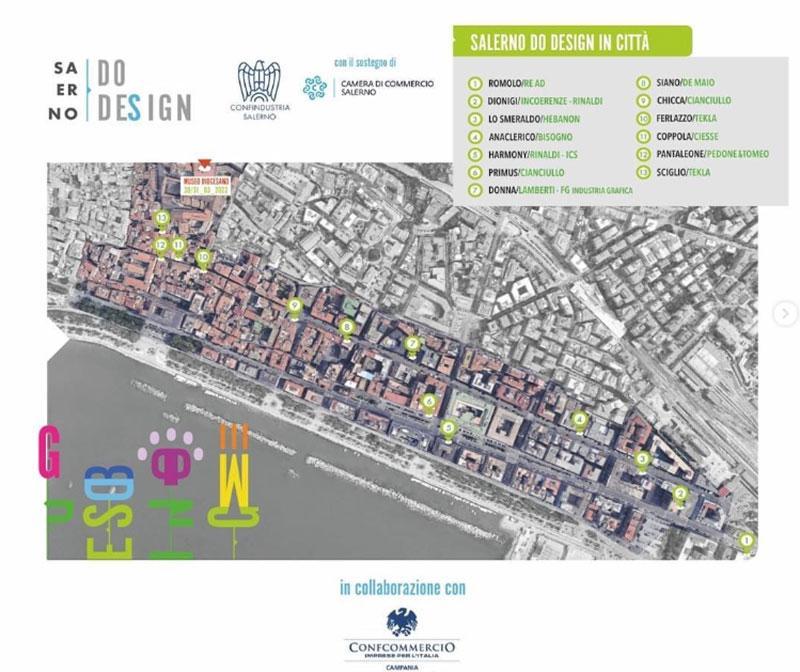 The
"Springtime of Design"

exhibition

On 30 and 31 March, the exhibition "The Springtime of Design", curated by architect Mario Meola, will open at the San Matteo Diocesan Museum.

The exhibition, whose title already suggests a rebirth of renewal, has been set up by proposing spaces designed as "cells", inspired by the beehive, "recalling the sense of industriousness and hard work typical of bees". Elisa Prete points out again that "Two companies will be placed in each cell, each exhibiting one of their products. The aim is to highlight the willingness to act and operate actively within a territory and a community through sharing and working as a team"
The Young Factor Design contest and design culture
"Salerno do Design" also includes a contest entitled Young Factor Design, for which the call for entries for the sixth edition has been launched.
The contest, says the President, "is aimed at planners and designers to introduce and connect companies and those who realise the project."
It is a significant opportunity to generate a network aimed at developing a design culture.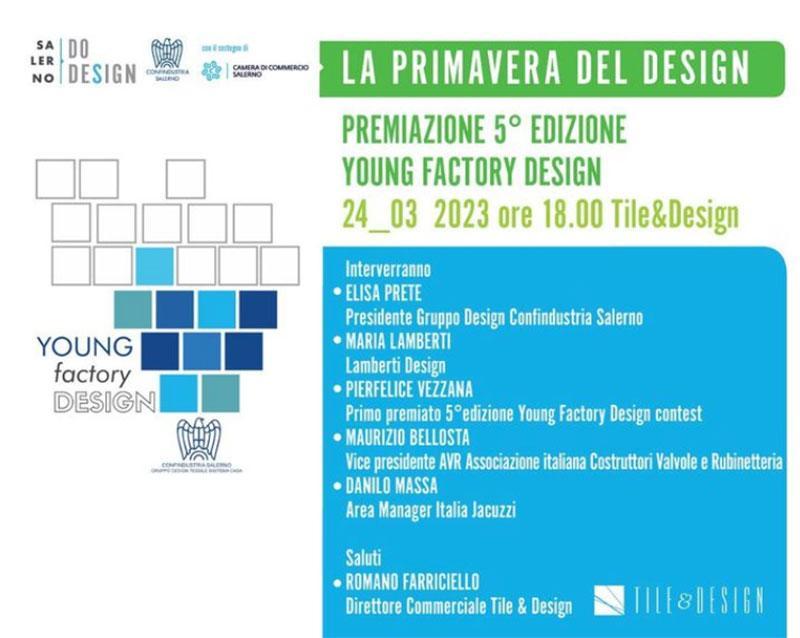 "Companies issue calls and design requests, and designers, engineers, and architects respond by sending in a project. A national impartial jury designates the winner to receive a cash prize. There are also special mentions".
 "The idea of the contest," he adds, "was born precisely to bridge the gap between designers and companies. Thanks to it, lasting relationships were born, and this was our greatest achievement, even with those who never won the contest. For example, the architect Mario Meola, curator of the exhibition, participated in previous competitions but, in fact, he never won. However, he established fruitful relations with companies and was called upon to realise this project this year".
 In conclusion, design is an engine of innovation and continuous transformation, sensitive to combining beauty and utility in products and services, capable of reconstructing social ties and new design practices for inclusive, sustainable and lasting territorial development.
PROGRAMME 30 MARCH
2.30 p.m. START OF WORK
Institutional greetings
Introduced
Elisa Prete, President of the Design, Textile, Home System Group Confindustria Salerno
3.30 p.m. TALK: "Design and Well-being".
Discussants
Aldo Parisotto, Parisotto + Formenton Architetti
Rosanna Venezia, Flore & Venezia
Antonio Di Maro, Studio Architect Antonio Di Maro
Moderator Patrizia Catalano, Journalist
5.00 p.m. TALK: "Design and Megastructures"
Discussants
Maurizio Lai, LAI STUDIO
Duccio Grassi, Ducciograssi architects
Diego Granese, Architecture & Design Studio GRANESE
Moderator: Giovanna Basile, CEO Hebanon
6.30 p.m. Opening Exhibition 'The Springtime of Design' by architect Mario Meola
PROGRAMME 31 MARCH
9.30 a.m. Opening
Elisa Prete, President of the Design, Textile, Home System Group Confindustria Salerno
10.00 a.m. TALK: "Design and Suburbs".
Discussants
Sabrina Masala, Sabrina Masala architect
Vincenzo Corvino, CORVINO + MULTARI
Nicola Flora, Professor of Interior Architecture and Exhibition Design DIARC University of Naples Federico II
Moderator: Raffaella Venerando, Costozero Journalist
12.00 TALK: "Design and Play".
Discussants
Chiara Selmi, Senior designer Matteo Ragni Studio
Fulvio Cutolo, Riccardo Dalisi Archive
Luca Fois, Lecturer Design for kids and Toys course at Polidesign
Martina Cusano, Head of Educare BusinessHead of Educare Business Angelini Consumer
Moderator: Raffaella Venerando, Costozero Journalist
Speeches, schedule and content are subject to change and we will inform all interested parties of any updates.