The Best Tourism Village 2023 award this year was won by an Italian village.
Out of 260 nominations received, Unwto recognised  Lerici as Best Village 2023.
The victory was announced at the Unwto General Assembly in Samarkand, Uzbekistan.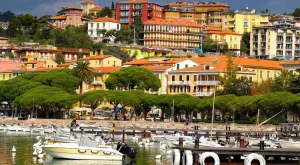 Why did Lerici get this award?
The small village with just over 10,000 inhabitants was also awarded this valuable recognition thanks to its ability to maintain its cultural identity over time.
In the evaluation for the 'Best Tourism Village', economic, social and environmental sustainability, health and safety of a place are also taken into account.
Tourism Minister Daniela Santanchè's comment on the award in Lerici
Great satisfaction also for the Minister of Tourism, Daniela Santanchè, who commented on the victory as follows:
"Precious gems, like Lerici, can become the calling card that Italy presents to the world to tell its story.
It is one of the 5600 villages that represent the authenticity of Italy, the Italy of excellence and beauty envied throughout the world."
Lerici's main attractions
There are many attractions to be found in Lerici.
One cannot but start with its historical centre, which is the pearl of the village.
Of medieval origin, it boasts numerous monuments, including the tower of San Rocco, a watchtower that was later transformed into a bell tower.
Another outstanding work of art is the Castle of San Giorgio, which, thanks to its elevated position, dominates the port.
The castle is considered a symbol of the town.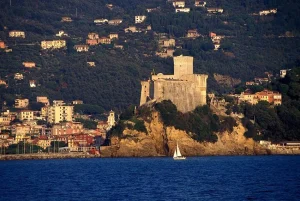 Another important stop is the beach of Venere Azzurra: clear water and an equipped bay.
Read also: Discovering Liguria