VENICE – The art of lace has always identified the beautiful Venetian island of Burano.
It represents one "the highest artistic craftsmanship" tradition that, as Mayor of Venice Luigi Brugnaro said, is under "Unesco recognition as Intangible Cultural Heritage of Humanity. It will revalue and enhance this refined production, precisely identifying its origins in Venice".
Several projects named "The Thread of the Heart" are being launched to celebrate this ancient art. Furthermore, the initiative aims to give this elegant art a place of relevance also in the contemporary context.
From 14 June, commemorating the death of the centenarian Master Lacemaker Emma Vidal (14 June 2019), the Lace Museum inaugurates two initiatives. The Museum, opened in 1981 in the historic Palazzetto del Podestà in Torcello, from 1872 to 1970, was the home of the famous Lace School founded by Countess Adriana Marcello.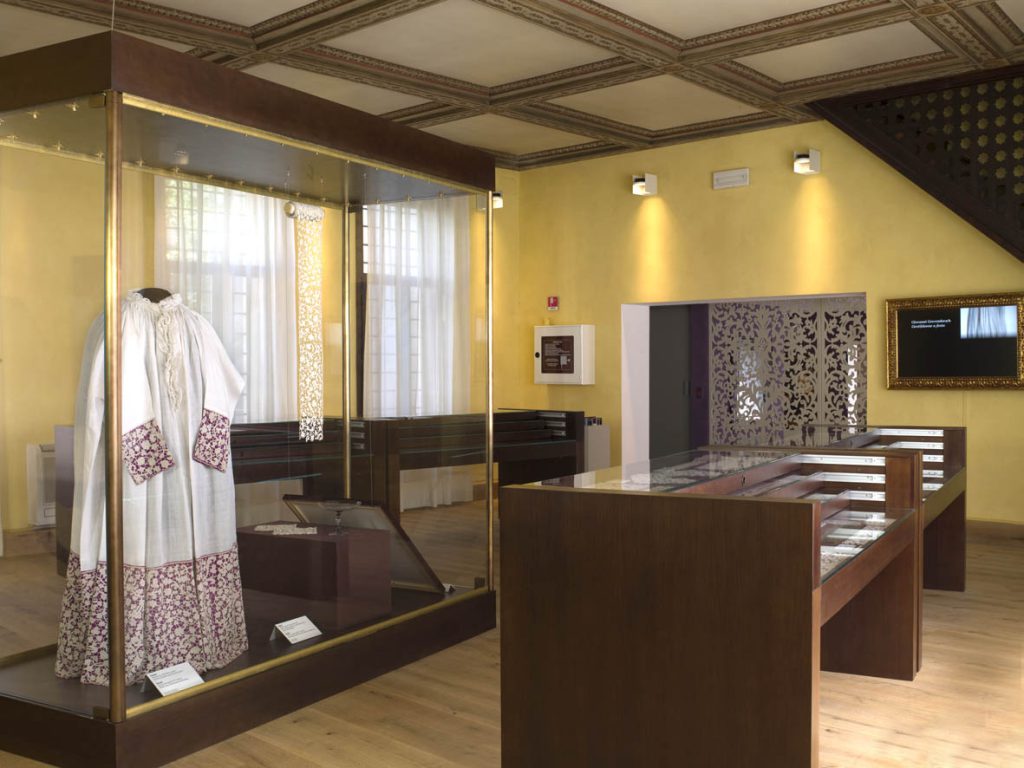 The first initiative is is the award ceremony of the National Competition "A Lace for Venice," organized and promoted in collaborat-ion with the Adriana Marcello Foundation, now in its 10th edition.
The competition aims to promote this particular creative genre by modernising it as a language and art object. It can't be considered a simple product to be used.
Chiara Squarcina, Head of the Museum Activities Area, explains: "There is an ever-increasing need for lace to become a creation unrelated to use but aimed at self-expression. The selected works, shown in the Museum, will translate the theme "E lucean le stelle" (literally, And the stars were shining" is a romantic aria from Giacomo Puccini's opera Tosca). It consists of ancient and modern needle and bobbin lace styles".
However, the initiatives will focus on something other than the island of Burano and also involve the city of Venice.
An antique lace exhibition will show some outstanding pieces by the Burano Lace School.
However, the initiatives will focus on something other than the island of Burano and also involve Venice.
From April to September, once a month on Friday, the Palazzo Mocenigo Museum hosts "I venerdì del merletto", namely "Lace Fridays". It is a unique occasion during which Burano and Pellestrina Master lace-makers) will show their skills in both needle and bobbin lace-making.
"La Fondazione Musei Civici di Venezia – afferma la presidente della Fondazione Mariacristina Gribaudi  – ha da sempre riservato una grande attenzione alle Arti cosiddette Minori proponendo dei momenti espositivi e di approfondimento di caratura internazionale".
President of the Fondazione Mariacristina Gribaudi states: "The Fondazione Musei Civici di Venezia has always paid great attention to the Minor Arts, proposing exhibitions and in-depth studies of international prestige".
Museo del Merletto- Lace Museum
Piazza Galuppi n. 187
30142 Burano, Venice
Phone +39 041 730034
museomerletto.visitmuve.it