The first edition of Med Italy – Evening Dress Makers Exhibition 2023, the international trade fair for evening fashion, ended today at 4.00 p.m. It took place in pavilions 5 and 6 of the Mostra d'Oltremare, in Naples. It was a showcase for new fashion collections, presenting new brands, trends and business opportunities, and meeting tradition and innovation.
Stylists and fashion houses from all over the world, thanks to the tenacity and professionalism of manager Fabio Ridolfi, had the opportunity to show their collections. Still, the highlight was yesterday, Sunday 18, with the presence of six exceptional testimonials from the world of show business like Samantha de Grenet, Matilde Brandi, Tanya La Gatta, Stefania Orlando, Manila Nazzaro and Fatima Trotta.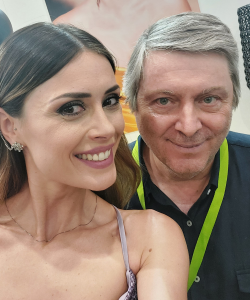 Gorgeous, elegant women from Italian television gathered for the presentation of RG GIGLI Cerimonia's new collection, a flagship in Campania, a collection rich in colours, fabrics and materials, destined to dictate fashion and satisfy every type of demand.
It was a beautiful Fashion Party, with attention to the smallest details, colourful, bright, explosive, under the banner of music, cheerfulness and conviviality, and as a backdrop, young, dynamic, fresh, refined, original dresses suitable for any ceremony. There was great enthusiasm on the part of photographers, journalists and insiders for the arrival of the six super-testimonials, introduced by the verve and friendliness of showman Dino Piacenti, who was also present with the We Can Dance cameras and who chatted with the participants, spreading smiles, greetings, selfies and photos with everyone.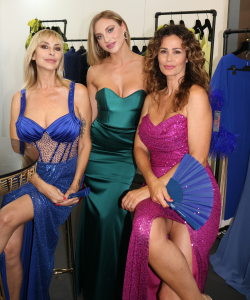 Each of them expressed their love for the city of Naples and the Neapolitans' sunny and optimistic character and showed their appreciation for the beautiful clothes of the Neapolitan brand. But the biggest highlight came when Mr Hyde started their performance, who made the guests dance to the notes of their greatest hits and the music of some Neapolitan classics songs.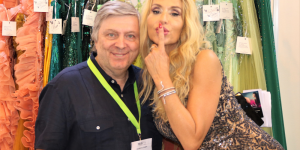 We saw Samantha, Matilde, Tanya, Manila, Fatima and Stefania on the dance floor, who, despite the suffocating heat, partied the night away. Moreover, yesterday afternoon, visitors were welcomed by the stunning Valeria Marini at the Antonio Notaro Maison's stand.
Cover image, Photo credits: Maurek Poggiante