The Amerigo Vespucci school ship, built in Castellamare di Stabia shipyards and launched on Feb. 22, 1931, was named "Ambassador of Made in Italy" in a solemn ceremony in the port of Genoa.
The highest state officials were present at the ceremony: Defense Minister Guido Crosetto, Tourism Minister Daniela Santanchè, Agriculture Minister Francesco Lollobrigida, Sports Minister Andrea Abodi, the President of the Liguria Region, and the Mayor of Genoa.
The long voyage of the ship Amerigo Vespucci
The most exciting moment was the military salute received by the "tricolored arrows", which darted through the sky as soon as the Vespucci School ship left its moorings.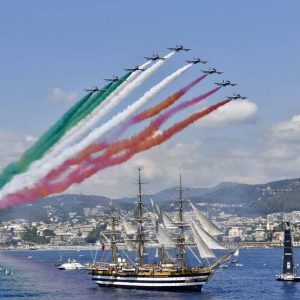 The ship left the port of Genoa yesterday to embark on a 20-month voyage around the world. It will cross three oceans, stop in 28 countries and drop anchor in 31 ports.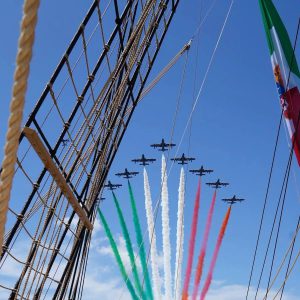 The mission of this long voyage is to bring the Made in Italy brand to the world, creating real exhibitions of Italian product, art, culture, and the best Italian brands. Another mission is to popularize food and wine, to the point that Italy is targeting nominations of Italian cuisine as a UNESCO intangible heritage.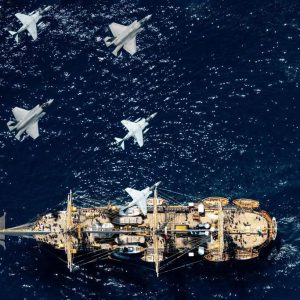 In addition to providing the students on board with the highest training, the training ship will carry out monitoring for the Defense of the Seas campaign.
Among the ship's crew will be Gaia Pizzolato, from Partinico, who enlisted in the navy.
In 2024, during the World Oceans Day stopover in Mexico, the Vespucci will be its symbol.
Follow the journey by clicking here!
Photo credits:instagram