We are sure that each of you has asked yourself: "Will I ever find a house that costs only one euro?
Well, yes, the solution does exist.
For several years now, some municipalities that were in danger of finding themselves completely empty, risking real depopulation, have decided to introduce a policy aimed at redeveloping villages by putting houses up for sale for only 1 euro.
Obviously, it is not quite so easy to buy these houses, not least because the municipalities, once the calls for tenders have been issued, carry out various checks in order to thwart any speculative acts.
Costing only one euro, people might be willing to buy more houses and then make them work as B&Bs, but this is not really the aim of the municipalities.
The initiative, as mentioned above, aims at the redevelopment of dwellings in villages, as well as repopulating areas that tend, in some years, to become completely depopulated.
Being a very special occasion, in many cases there is a requirement that the houses purchased cannot be resold, since the 1 euro houses project is mainly aimed at those who intend to live in the villages.
It must also be said that the majority of requests very often come from foreign citizens, especially Americans, who are seriously considering acquiring property in Italy, in these villages, to renovate and live in 365 days a year.
But let us now find out which are some of the villages that allow such an initiative
Taranto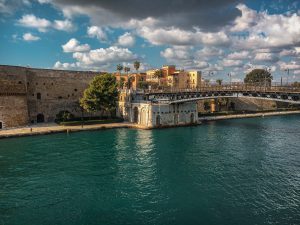 It might seem quite surreal that a provincial capital like Taranto is one of the municipalities to have joined such an initiative, but it is not.
Taranto presented the first two calls for proposals in 2020 and 2021, which met with huge success: there were many requests from the United States and Brazil.
After the success of the previous two calls for bids, the city has decided to re-submit the call for bids this year to repopulate its historic centre, which has also been recognised by valuable exponents of Italian art such as Argan, who defined the historic centre with these words: 'Taranto vecchia is one of the most fascinating historic centres in Italy'.
So you just have to go and get informed and don't let this unique opportunity pass you by.
Pratola Peligna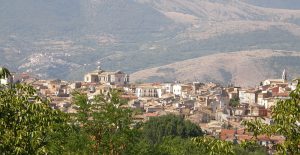 Pratola Peligna is a charming perched village in the province of L'Aquila, Abruzzo.
The first announcement of 'houses for 1 euro' was presented in 2021, but a new announcement is currently in force that allows people to buy houses on condition that the purchaser undertakes to carry out the work within three years at the latest.
This prerogative is important since this village was affected, albeit indirectly, by the terrible earthquake that struck L'Aquila.
Piazza Armerina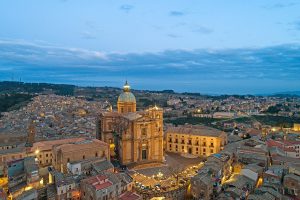 Piazza Armerina is a municipality in the province of Enna, Sicily, where it is possible to take advantage of the offer to buy a house in a beautiful village, holder of several Unesco heritage sites.
Its historical centre, rich in Baroque-Norman structures, allows visitors to find themselves in a magical atmosphere enhanced by the Villa Romana del Casale and the Cathedral.
Chiaromonte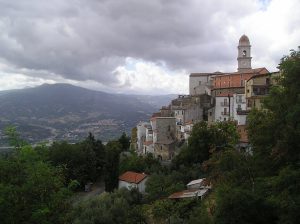 Precious is the village of Chiaromonte in Basilicata, a municipality that stands on a rocky spur overlooking the valley of the river Sinni, and is located within the Pollino National Park.
Here too. the initiative was created to counteract the abandonment of housing. but above all it was born in a cultural key, so as to allow integration and intercultural exchange between different populations.
Ripacandida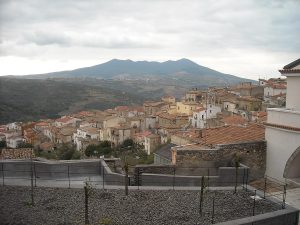 Remaining in Basilicata, we find the village of Ripacandida, a municipality of 1700 inhabitants that, with its historic centre with a clear medieval imprint, stands on a cliff nestled in the hills.
In its historical centre, you can find baronial palaces from the 18th and 19th centuries, one of the most important being Casa Lioy.
Also worth mentioning is the ancient noble residence of Palazzo Baffari-Rossi, which houses the Ripacandida Civic Art Gallery.
Cinquefrondi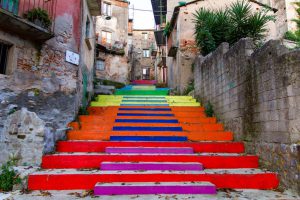 A beautiful and evocative village is that of Cinquefrondi, in Calabria.
The mayor of the village explained in interviews that the municipality gains nothing from this initiative, in economic terms, but gains in terms of sensitivity and love for the territory.
For this reason, the project, launched for the first time in 2017, allows the village, which has been depopulated for several years, to be repopulated and allows the local economy to be relaunched, also in terms of youth entrepreneurship.
Follow our website https://in-italy.eu/