CapelloPro arrives with its wave of freshness in Naples, in the heart of the Vomero district.
It is the new retail sign born from the brilliant ideas of Antonio and Sergio Palmieri, managers of the Palmieri Group, which has been operating for about 50 years and is a reference for professional hair beauty.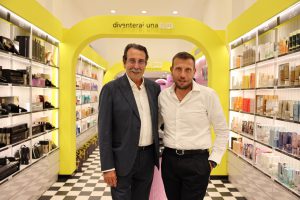 How CapelloPro was born
It was born precisely as a format dedicated to beauty and hair care, succeeding also in the retail sale of the best professional products.
Its structure enjoys a larger retail area than that traditionally dedicated to hair salons, and has in the product-consulting-experience mix one of its distinctive elements.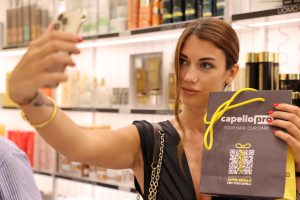 Sergio Palmieri himself explained that CapelloPro is nothing more than a format that was born on some very specific considerations: the first is that the Italian hairdresser feels more like a stylist and image consultant than a retailer.
For this reason it was decided to bring together in one format the three keys to success: product, hairdresser and the experience that is possible to make of the product.
This was precisely the winning key of CapelloPro.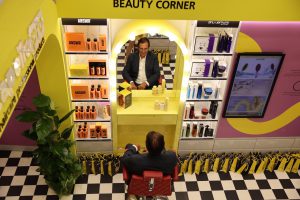 To date, the Palmieri Group's insights have led to the opening of as many as 12 active store, including full-format stores and CapelloPro, which are gradually expected to grow to 100 in 2026, for an economic turnover of about 30 million, becoming an international brand.
At the opening of the headquarters located in Via Stanzione in Naples, welcomed by Daniele Tozzi's djset, there were many guests from the world of business, fashion and beauty including Roberto Domenichelli (regional L'Oréal), Gerardo Lionetti (general manager Aveda), Diego Iarrobino (Kevin Murphy) and Camillo Cars (Ghd). Eight models, over the course of the evening, presented different hairstyles and hair styling treatments created by the CapelloPro group.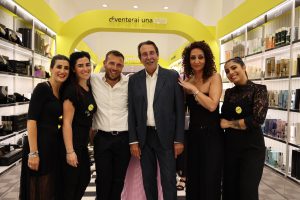 Since its inception, CapelloPro has hosted products from top brands in the industry such as L'Oréal Professionnel, Wella Professional, Aveda, Kérastase and Ghd, among others, and is hosted in Coin, OVS and Mallardo stores.