Discovering an original and stimulating reality without borders, where we feel part of the whole world. Indeed, the Museum of Tourism has no boundaries and is spreading like wildfire on a global scale.
The Museum of Tourism: the origin
The Museum of Tourism has its roots in the passion of Alberto Bosque Coello, who has always been interested in the sector. A person with a strong sensitivity for art in all its forms, Alberto has acted as a magnet, constantly attracting new collaborations. But let's not rush: let's go step by step. For years, he has been collecting, with great dedication, ancient objects related to tourism, such as guidebooks, postcards, souvenirs and pictures.
From a 1929 guidebook to the birth of the Museum of Tourism
However, the most powerful impulse came from a Belgian friend of his, Serge Patelli, who gave him a 1929 Michelin guide to Spain.
In the act of handing over this first "find", Serge uttered a sentence that had a twofold effect on our Alberto: «I am giving you this book because you are the only Spanish person I know who appreciates these things. Most of the Spanish culture has ended up in the trash».
The spring paved the way for the project in his mind: to make it available to everyone and disseminate a great heritage otherwise destined for oblivion.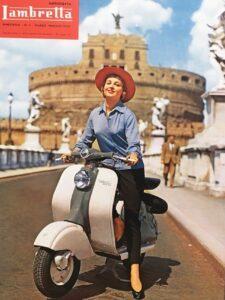 The widespread character of a unique initiative
Implementing such an ambitious and far-reaching project, Alberto Bosque had initially turned to public bodies for funding.
However, this place to show the history of tourism could not always depend on any public aid. Therefore, it became a personal challenge, and he considered a way in which anyone from anywhere could join.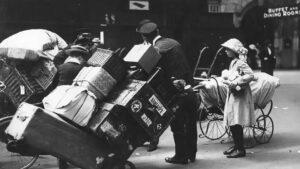 The project's Italian inspiration
It started with the Italian idea of the "diffused" museum, a term difficult to find in other languages and almost impossible to translate. Despite this minor linguistic obstacle, the concept was establishing a museum with rooms scattered worldwide, i.e. thematic exhibition spaces that the corresponding local managers run.
A participative nature without barriers
Anyone can participate in various ways; not only people operating the tourism sector collaborate in the project. How? You can contribute by providing a room, donating material, contributing to the management of social media or writing for the blog, following and being followed by this ever-expanding reality.
In other words, even a simple like can contribute to protecting and handing down the history of tourism. The key characteristics of the Museum are all-round participation and openness to any kind of proposal that can fuel interest in this great enterprise.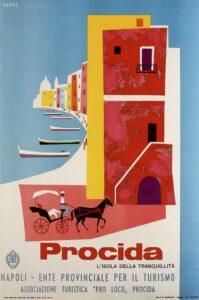 The Dream of a Room in Every single Country
The Museum's home is the world, reaffirming its inclusive, collaborative and borderless nature. After Albero Bosque Coello, coordinator of the Museum of Tourism, three other equally talented people joined in the fantastic and endless journey around the world:
Rafael Guzmán Villarreal, Javier Mateos de Porras Gómez, and Raúl García Cuesta. So, 4 Spanish are supervising and coordinating the activities. The huge goal is to open at least one room in every nation.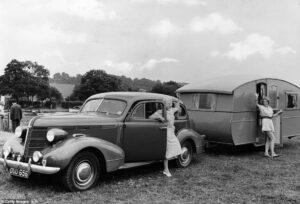 Facts and figures about the Museum of Tourism
As of today, there are 94 halls in 13 countries;
The first room is in Valladolid, Spain, at the Hotel Zentral Parque;
For communication and news broadcasting, social networks use 17 languages, including Italian;
In addition to the official website, the virality of 6 networks such as Facebook, Instagram, Twitter, Tik Tok, LinkedIn and Spotify is also exploited;
10 rooms opened in Italy (which we will see shortly).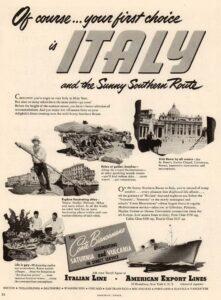 The soul of the project
First of all, by visiting a single room, it is impossible to get to know and understand the entire history of tourism. Each room is only a tiny "taste" that constitutes an essential piece of a larger and more important design. As mentioned earlier, it will be possible to get a closer touch with the local reality in the various museum venues, depending on the type of structure that houses them.
Moving from the past to the future
The museum venues range from a hotel to a local authority rather than from a travel agency to a tour operator. Visits are completely free and open to all. Moreover, since they are public passageways, they are easy to reach. The core is to preserve the memory of the past, hand it down, and project it into a dimension that looks to the future.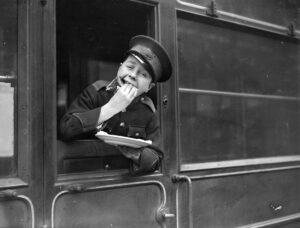 The Museum of Tourism in Italy
We have finally arrived at the 10 sites we will get to know shortly and, more specifically, at a later stage.
ROOM 3: FH 55 Grand Hotel Mediterraneo, Florence;
ROOM 14: FH 55 Grand Hotel Palatino, Rome;
ROOM 16: Hotel de La Ville, Genoa;
ROOM 18: Museo Castello D'Albertis, Genoa;
ROOM 51: 'Proyecto España' Agency, Naples;
ROOM 60: Hotel Oxford, Rome;
ROOM 67: Comune di Praiano, Province of Salerno;
ROOM 73: Lab Travel Group, Turin;
ROOM 76: Museo Fisogni, Tradate (Province of Varese );
ROOM 81: Museo Touriseum-Museo Provinciale del Turismo, Merano (Province of Bolzano).
NEXT OPENING… Room 84: Hotel Saturnia International, Venice.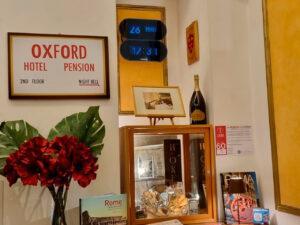 A never-ending and eternal discovery
All of us, insiders and outsiders, are making the Museum of Tourism great because if we think about it, we are all tourists and travellers. Whether we visit it physically or virtually via the web, we will discover a sector that is driving both economically and, above all, from a sociocultural point of view. So, fasten your seatbelts: we'll be waiting for you on the next stage!
For further info about the Museum of Tourism in Italy please go to the Facebook official page (in Italian):
https://www.facebook.com/ILMUSEODELTURISMO/
or to the official web site  https://themuseumoftourism.org/ (Spanish, English, Japanese, Italian and Portuguese)
Photo credits: Museum of Tourism