With this article, Initaly aims to help its readers discover Italy's ten most famous wines and their special features.
Here are the ten most famous wines of Italy:
Prosecco
Lambrusco
Montepulciano
Pinot Noir
Barolo
Amarone della Valpolicella
Brunello di Montalcino
Primitivo
Merlot
Greco di Tufo
10)Greco di Tufo
Greco di Tufo is an Italian white wine of the highest quality produced in Campania, specifically north of Avellino and extending to the borders of Benevento.
This is named after the grape variety used 'Greco' and the place of production 'Tufo'.
The grapes used are Greco (min 85%) and Coda di Volpe (max 15%).
It ranges in colour from straw to light golden. On the nose, these wines present a fascinating aromatic bouquet, characterised by notes of yellow-fleshed fruit such as peach and apricot, accompanied by citrus and floral nuances.
In the mouth, Greco di Tufo offers a remarkable balance between acidity and structure. It has good acidity that lends freshness to the wine, while its complex structure is supported by a slight creaminess. Fruity flavours mingle with hints of aromatic herbs and a delicate nutty note. These wines can improve with age, developing further nuances and complexity.
The terroir of the area, mainly characterised by volcanic soils rich in tufa, significantly contributes to the special characteristics of Greco di Tufo.
The 'sparkling wine' type is produced by the method of re-fermentation in bottles in the Brut and Extra-Brut types, and is then refined on the lees for at least 36 months.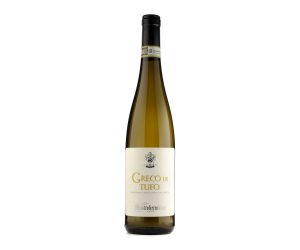 9)Merlot
In Italy, Merlot arrived to be produced in Friuli-Venezia Giulia, and later became successful in Veneto and Trentino-Alto Adige.
Merlot is a very early grape variety: it needs a rich, fat soil that can retain water, avoiding sudden ripening that gives it an excessive sugar content.
Merlot wines often have aromas of ripe black fruit, such as plum, black cherry and blackberry, along with softer notes of vanilla, chocolate and sometimes tobacco. The main characteristic of Merlot is its smoothness: it is a medium-bodied wine with sweeter tannins than other varieties.
Fermentation takes place in steel or in inert containers such as cement, while maturation generally takes place in barriques.
Broadly speaking, Merlot should be drunk young within two to three years of release.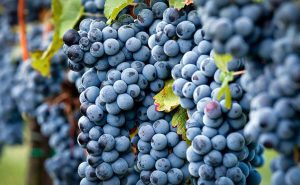 8) Primitivo
Primitivo wine is an Italian red wine that is mainly produced in southern Italy, specifically in Apulia.
It is made from the Primitivo grape, which is genetically related to the Zinfandel variety, grown mainly in California.
Primitivo is widely known for its fruity and bold character. Notes of ripe fruits such as plum, black cherry and blackberry are often presented on the nose, along with nuances of spices such as black pepper and vanilla. In the mouth, it is generally smooth, with delicate tannins and a pleasant natural sweetness, which may vary depending on the ripeness of the grapes.
On some occasions, a slight earthy or chocolate tinge can also be discerned, which adds complexity to the wine.
It is important to note that Primitivo wines may vary in style depending on the winery producing them and winemaking practices, but in general, they offer a fruity and accessible taste experience.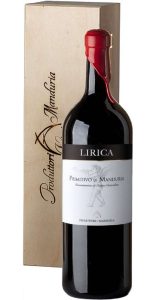 7)Brunello di Montalcino
Brunello di Montalcino could certainly be at the top of the list of Italy's ten most famous wines, thanks to its international fame gained for its complexity and excellent ageing potential.
Extracted from the Sangiovese Grosso grape, known locally as 'Brunello', thanks to an intuition of Clemente Santi, this red wine glows in a deep ruby hue, capturing the sunlight that kisses the surrounding hills. Its aromas intertwine notes of ripe fruit, such as cherries and plums, which mingle with nuances of herbs and spices, recalling a stroll through a Mediterranean garden. On the palate, a panorama of rich, full-bodied flavours opens up, supported by a tannic structure that gives the wine a robust elegance.
This wine is produced in 2000 hectares of vineyards in the commune of Montalcino alone and after production is left to age in oak barrels for at least two years, to be put on sale at least five years after the harvest.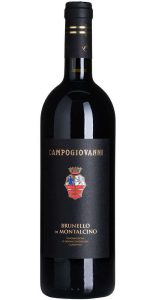 6) Amarone di Valpolicella
Amarone della Valpolicella is a dry red wine of high quality and prestige.
It is produced in the same region as Valpolicella but differs in the production process.
Amarone is made from Corvina, Rondinella and Molinara grapes, which are harvested and left to dry naturally for a period of time in order to concentrate their sugars and flavours.
Subsequently, the grapes are fermented to produce a rich, full-bodied wine, leading to a high alcohol content of over 15%.
Amarone is characterised by an intense red colour, with violet hues, and has a range of aromas that vary from fruity to earthy, with notes of black cherry, plum, chocolate, spices and sometimes a slight hint of bitterness.
It is ideal for ageing and can develop further complexity and nuances over the years. Amarone della Valpolicella is considered a meditation wine, to be enjoyed slowly to appreciate its depth and elegance.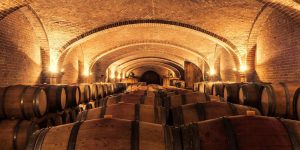 5)Barolo
Barolo is recognised as one of Italy's most popular red wines.
To give historical references to the birth of this wine, we have to go back to the 19th century, when the Marquise of Barolo gave the commission to develop a new wine from the Nebbiolo grape variety, which immediately reached Camillo Benso, Count of Cavour, who decided to convert his cellars for the production of Barolo.
It is produced in the Piedmont region, specifically in the Langhe hills. Barolo is mainly made from the Nebbiolo grape, and is often called 'the king of wines' or 'the wine of kings' because of its high quality and refinement.
Barolo wine is known for its bright, intense garnet red colour. The nose offers a wide range of aromas, including roses, violets, cherries, liquorice, earth and spices, which become more complex and intriguing with age. In the mouth, the Barolo has a powerful structure and vigorous tannins, but at the same time elegant and balanced.
Barolo is only put on the market from 1 January of the fourth year following the harvest, and only after it has been aged for at least 18 months in wood.
These characteristics make it possible for Barolo to age in a sophisticated manner that allows it to express its full potential.
Barolo is often associated with traditional Piedmontese dishes such as braised beef with Barolo and mature cheeses. It is a wine that demands attention and respect when tasting, as it offers a true sensory experience for wine lovers.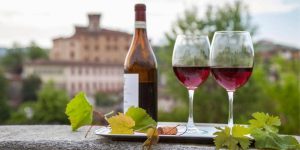 4)Pinot nero
Pinot Noir is a prestigious Italian wine produced in Veneto, Friuli, Franciacorta and Trentino-Alto Adige.
It is described as the 'diva of the vines' because of the extreme sensitivity and care required during cultivation.
Pinot Noir offers a wide range of aromas and flavours, including strawberries, cherries, raspberries and occasional hints of blueberries.
It is often characterised by an earthy perfume and floral nuances, such as roses or violets. In the mouth, it is generally a light to medium-bodied wine with soft tannins and a delicate structure that allows one to appreciate its complex nuances.
It is a wine that requires care when tasting, as it offers extraordinary complexity and a range of nuances that can evolve over the years.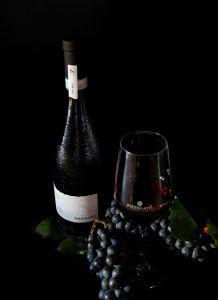 for more info Cantina Pizzolato
3) Montepulciano
Montepulciano wine is a red wine named after the grapes used to produce it, generally grown in Abruzzo.
Montepulciano is composed of a minimum of 85% Montepulciano grapes to which grapes from other black grape varieties may be added.
The nose presents notes of black fruits such as plum, black cherry and blackberry, accompanied by spicy and earthy nuances. In the mouth, it is generally smooth and juicy, with soft tannins that make it pleasant to drink even young. Depending on winemaking practices and ageing, it can vary from slightly fruity and fresh to more complex and aged versions with nuances of chocolate, tobacco and leather.
Compared to the previous wines, Montepulciano can also be drunk young, provided it is aged for no less than two years, of which at least nine months in wooden barrels.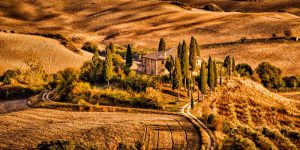 2) Lambrusco
Lambrusco is a wine originating in Emilia-Romagna.
There are few wines that symbolise Italian character like Lambrusco, a light, sparkling wine that is one of the world's best-loved.
Lambrusco exports exceed 200 million each year, concentrated mainly in countries such as the USA, Germany and China.
Lambrusco has a wide range of colours, depending on the grape varieties used and the degree of ageing.
The nose provides aromas of red fruits such as cherry, strawberry and raspberry, with hints of flowers and light herbal notes.
In the mouth, Lambrusco's characteristic crispness gives the wine a pleasant liveliness and makes it an ideal choice for informal occasions. Fruity flavours combine with good acidity, often balanced by residual sweetness in the sweet types.
It is important to note that there are several varieties of Lambrusco, each with its own specific characteristics. Some of the best known varieties include Lambrusco di Sorbara, Lambrusco Grasparossa and Lambrusco Salamino.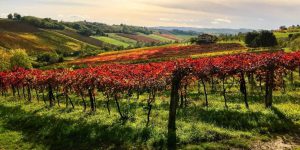 1)Prosecco
Prosecco is the best-selling Italian wine in the world with more than 500 million bottles sold per year.
It is mainly made from the Glera grape (at least 85%), but may also include small percentages of other white grape varieties.
Its fine, persistent mousse gives the wine a pleasant effervescence.
On the nose, Prosecco offers aromas of fresh fruit, such as green apple, pear and citrus, along with floral notes, often with hints of acacia flowers and wisteria.
Prosecco is available in numerous variants, the most important of which are Prosecco Frizzante and Prosecco Spumante.
Prosecco Spumante is made using the Charmat method, in which the second fermentation takes place in an autoclave in order to maintain freshness and fruity aromas.